Reviews
ITA :  Nel cuore dell'Appennino tosco emiliano a Villa Minozzo in provincia di Reggio Emilia, ho scoperto una bellissima location offgrid. Si tratta di un Gypsy Wagon bellissimo, molto wild, ma anche molto comfortevole. La struttura è completamente scollegata dalla elettricità elettrica, ci sono tuttavia delle lampadine a led che si accendono grazie all'energia accumulata da dei piccoli pannellini solari. Se amate la natura questo posto fa per voi.
ENG : In the heart of the Tuscan-Emilian Apennines at Villa Minozzo in the province of Reggio Emilia, I discovered a beautiful offgrid location. It is a beautiful Gypsy Wagon, very wild, but also very comfortable. The structure is completely disconnected from electricity, however there are LED bulbs that light up thanks to the energy accumulated by small solar panels. If you love nature this place is for you.
Click here to watch the YouTube video : https://youtu.be/9fqGcImfvNw
Here some photos of this wonderful place :
Questo slideshow richiede JavaScript.
ITA : Ad inizio Giugno sono stato al Camping Le Marze per visitare il Glamping Pigna Felice. Un bellissimo camping fatto con diverse bell tent che alla sera si illuminano per creare una atmosfera magica. Il glamping è situato all'interno di una stupenda pineta nei pressi di Marina di Grosseto, a poche centinaia di metri dalla spiaggia. Gli ospiti possono godere di spaziose bell tent con letti comodissimi e ben arredati.
ENG: At the beginning of June I went to Camping Le Marze to visit the Glamping Pigna Felice. A beautiful campsite made up of several bell tents that light up in the evening to create a magical atmosphere. The glamping is located in a beautiful pine forest near Marina di Grosseto, a few hundred meters from the beach. Guests can enjoy spacious bell tents with very comfortable and well-appointed beds.
Link to the YouTube video : https://youtu.be/sHXZty-USkc
More pictures here below  :
Questo slideshow richiede JavaScript.
ITA :  Qualche settimana fa nel mese di Giugno ho avuto la possibilità di dormire nella casa nel grano. Una bellissima tenda safari all'agriturismo Diaccieroni, proprio nel cuore della Toscana. L'agriturismo Diaccieroni, è una vera perla nel bel mezzo della campagna Toscana, in una posizione strategica per visitare tutte le più grandi città come Firenze, Pisa, Livorno e Lucca. Qui a Diaccieroni, potete rilassarvi accompagnati dalla qualità della location e dall'ottimo cibo tipicamente toscano. ENG: A few weeks ago in June I had the opportunity to sleep in the house in the wheat. The beautiful safari tent at the Diaccieroni farmhouse is right in the heart of Tuscany. The Diaccieroni farmhouse is a real pearl in the middle of the Tuscan countryside, in a strategic position to visit all the major cities such as Florence, Pisa, Livorno and Lucca. Here at Diaccieroni, you can relax accompanied by the quality of the location and the excellent typically Tuscan food.
The YouTube video here :  https://youtu.be/kCHdG80IX6E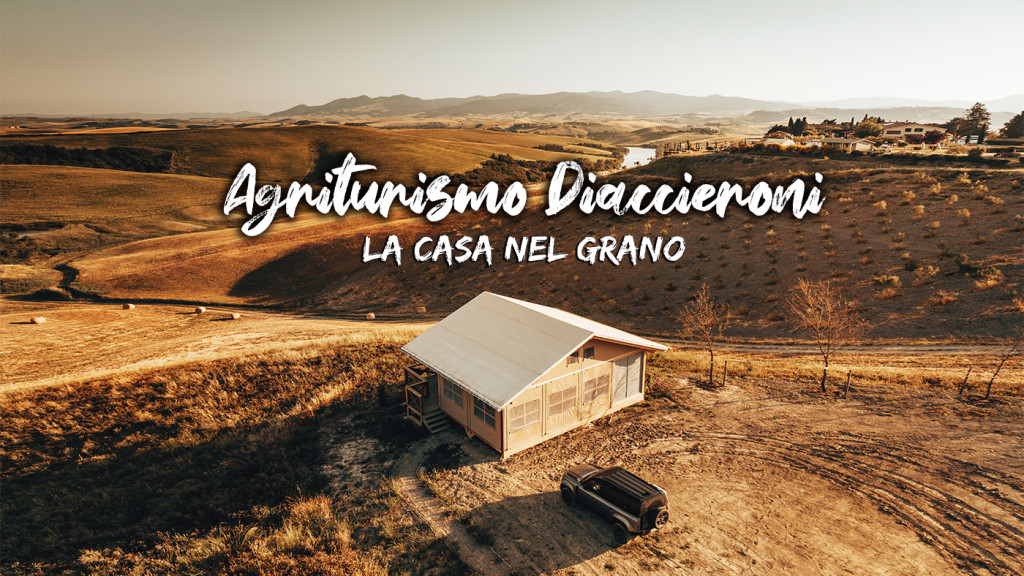 More photos of the location here below :
Questo slideshow richiede JavaScript.
ITA : A Maggio sono stato in Calabria, nel comune di Rogliano, per visitare la Tenuta Bocchineri, che ospita una bellissima casa sull'albero. Un luogo davvero confortevole, che si regge su di una grande quercia. La casa si trova all'interno di un parco molto grande, con moltissimi daini e altre stupende attrazioni.
ENG: In May I have been in Calabria, in the municipality of Rogliano, to visit the Bocchieneri's Tenuta, which has a beautiful tree house. A truly comfortable place, which stands on a large oak tree. The house is located in a very large park, with many fallow deer and other wonderful attractions.
Link to the YouTube video : https://youtu.be/vZPBWrLQdb8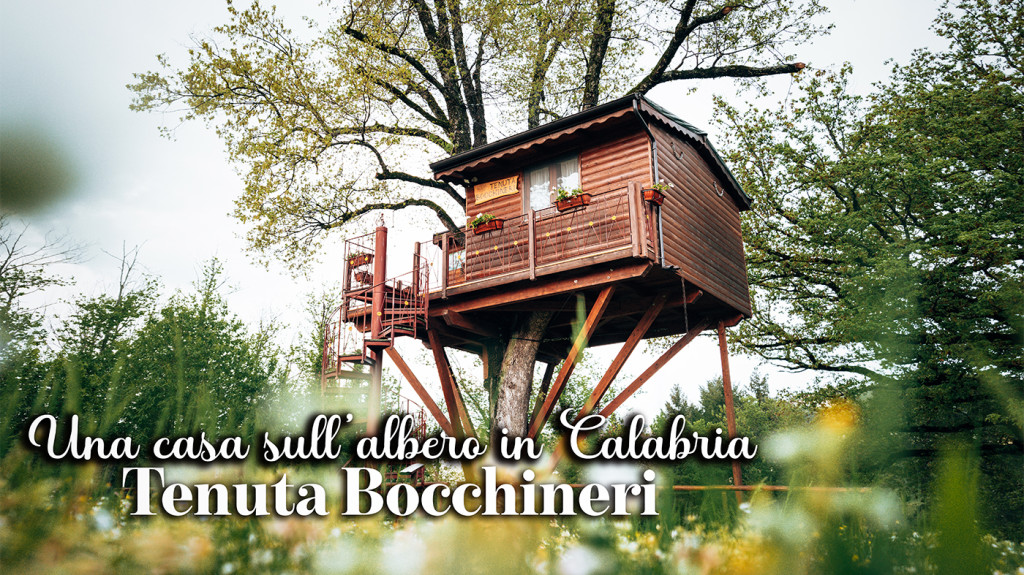 Here below some images of the tree house
Questo slideshow richiede JavaScript.
ITA :  Nel mese di Giugno ho visitato, il lodge glamping, Terme di Vulci. Questo glamping è composto da diverse lussuose lodge tent con tantissimi servizi e una vasca idromassaggio privata. Il glamping è estremente curato e ha a disposizione anche una favolosa spa termale dove potrete fare dei trattamenti di benessere! Altre foto sul mio account instagram.
ENG : In June this year, I visited a glamping lodge called Terme di Vulci, in the centre of Italy. This glamping site is made up of several luxurious lodge tents with lots of amenities and a private hot tub. The glamping is extremely well maintained and also has a fabulous thermal spa where you can enjoy wellness treatments! More photos on my instagram account.
Questo slideshow richiede JavaScript.
ITA :  Qualche settimana fa ho visitato uno tra i migliori bubble glamping in Italia, si chiama Antico Palter, Sotto Un Cielo di Stelle. Si trova in Piemonte vicino Casale Monferrato, ed è il luogo ideale per sperimentare una esperienza unica sotto le stelle. Con tanto di hot tub e sauna finlandese è perfetto per weekend romantici e fughe d'amore.
ENG : A few weeks ago I visited one of the best bubble glamping sites in Italy, it's called Antico Palter, Sotto Un Cielo di Stelle. It is located in Piedmont near Casale Monferrato, and it is the ideal place to experience a unique experience under the stars. Complete with a hot tub and Finnish sauna, it is perfect for a romantic weekend and for romantic getaways.
The YouTube video review here : ( https://youtu.be/gcral9coq24 )
More photos here below :
Questo slideshow richiede JavaScript.
ENG : Few weeks ago I decided to do a quick tour in France, the part of the country close to the border with Italy. I found this lovely location on airbnb, and it was so amazing to discover an amazing bell tent glamping as it is. The glamping is an off grid place, disconnected from electricity and water. Anyway is has lot of comfort as compostable toilet and sun shower. Worth to try of course. More details in the video.
ITA : Poche settimane fa ho deciso di fare un breve tour in Francia, la parte del Paese vicino al confine con l'Italia. Ho trovato questo luogo incantevole su airbnb ed è stato fantastico scoprire un fantastico glamping con tenda a campana così com'è. Il glamping è un luogo fuori rete, scollegato da elettricità e acqua. Comunque ha molti comfort come toilette compostabile e doccia solare. Da provare ovviamente. Maggiori dettagli nel video.
The YouTube video : ( https://youtu.be/r_IsldhTA_s )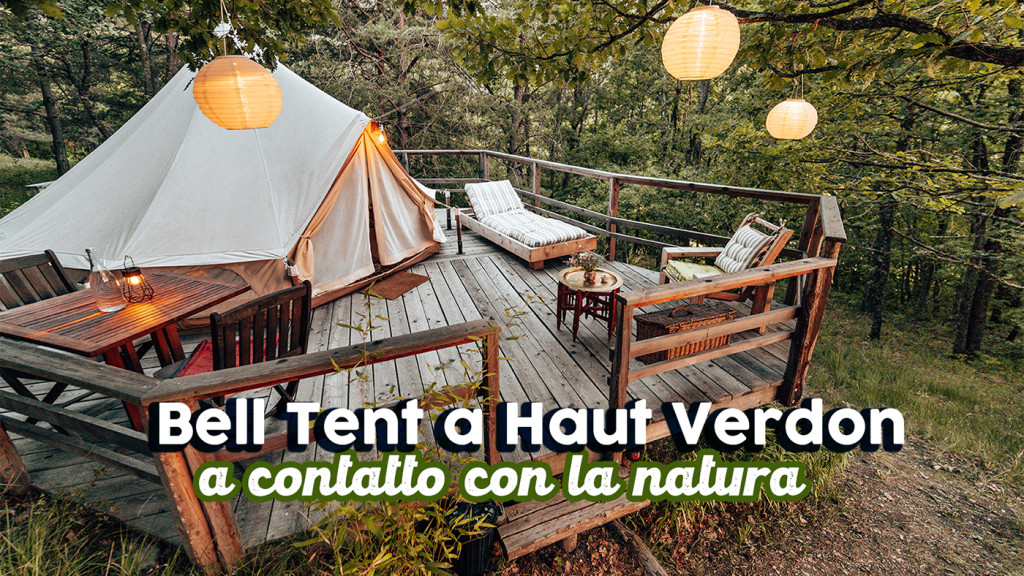 Some photos of the location :
Questo slideshow richiede JavaScript.
Finalmente vi svelo chi si occupa del taglio del prato quando sono in viaggio – Si chiama Ambrogio 4.0 ELITE della Zucchetti system.
We have been in this cafe in early May 2019, it is situated in the East Side of Manhattan ( NYC ), we were looking for a place where to eat vegan and looking on google maps we found this very high rated cafe. It is not exactly a cafe but a restaurant. It is a very nice place with a cozy ambient light perfect for a dinner for two or a group of many persons.
We enjoyed two bowl of noodles, one was a soup the other not !! and also we shared a portion of fried vegetables dumplings.
Everything was very very tasty ..
the price of the dishes was 17 dollars each noodle and 8 for the dumplings.
After 5 pm minimum order is 15 usd per person and just for information the tips on the check are 15/17/20%.
There is the possibility to order also tea and wine!! must be very delicious too!!
here the link on google maps https://goo.gl/maps/anLJi1zSnYw8mKq39
We have been at the Espai Joliu Cafe in Barcelona ( IG account )  in early April 2019, a friend of mine suggested this place because it was cozy and peaceful. So with my girlfriend we decided to try it and we went there to have a lunch with a friend. At the first glance the place is rustic but very very cozy, full of green plants, bonsai and fat plants. The right mix of nature and wooden furniture. The place is also vegan friendly and we really appreciate that . They do also very tasty filtered coffee !! It is a good place to drink something or just to take some instagram pics for your profile. The ambient is really perfect.